A Global Central Energy & Mining Hub;
To be a centralized and universal hub for the provision of any service, product, technology, or solution in the global energy & mining industries.
To connect energy & mining professionals (laid-off, retired, employed, contractors) worldwide to opportunities.
To improve affordability and efficiencies in the provision of oilfield services, in the provision of all energy & mining services, and in the energy market.
To provide large-scale energy & mining education technologies.
To be a dedicated marketplace where all energy & mining items (new, used, refurbished), can be purchased or sold.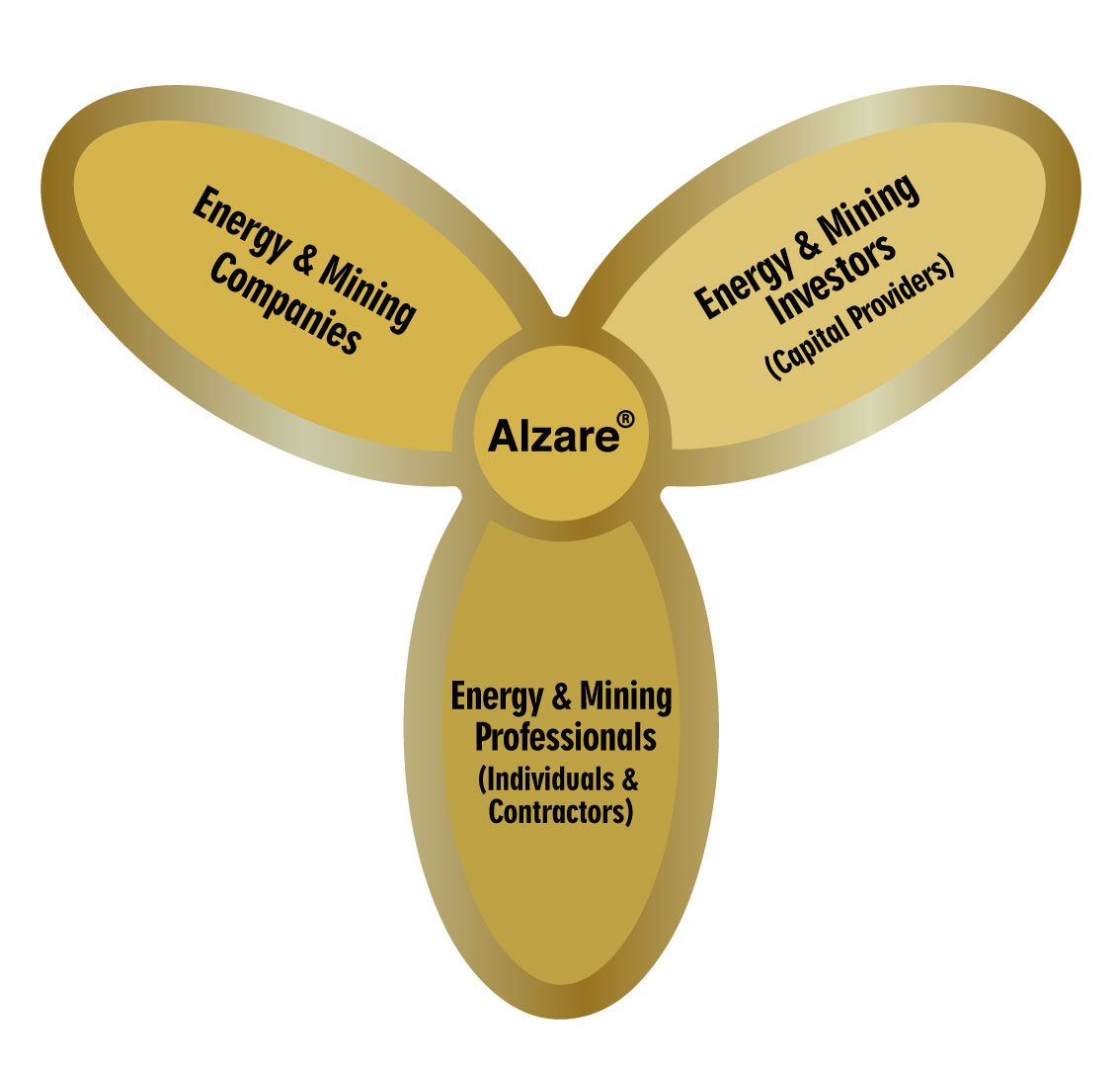 ---
Alzare is a multi-purpose, multi-faceted, energy & mining technology platform. Alzare connects Energy & Mining Professionals to Energy & Mining Clients to provide large-scale services & solutions, and large-scale energy & mining education technologies to the global energy & mining industries, efficiently and cost-effectively, as well as help individuals, instructors, and businesses establish a visible and active brand worldwide.
Professionals:

Provide Services
Individuals: Subject-Matter-Experts: Active, laid-off, and retired.
Companies: Contractors, consulting, engineering, sub-contractors, universities, etc.
Clients:

Seek Services
Oil & Gas Companies

Mining Companies

Renewable Energy Companies

Financial Institutions and Energy Investors

US Department of Energy (DOE)

Asset Managers

US Securities & Exchange Commission (SEC)

Governments

National / International Oil Companies

General Energy Community & Public
---
What is Technology?
Technology is defined as technique, a new way of doing things.
We are living in the early stages of the fourth industrial revolution: the digitization and digitalization of entire industries and society as a whole.
In favor of efficiency, the form and method by which products and services have previously been obtained or rendered are gradually becoming obsolete. The energy & mining industries are no exception.
Alzare®

is the new way of doing things in the Energy & Mining Industries! The new way to transact, the new way to provide and obtain services, the new way to provide and obtain products.
---
---
1. To provide the highest quality solutions:
We scrutinize, vet, cross-check & quality-control our solutions & services.
2. To provide the most cost-effective solutions:
We're committed to offering the lowest cost services and solutions in the industry.
Alzare® was built on quality & price. The highest quality and the best price! That's our commitment.